listen to the live radio show tonight dedicated to the greatest music makers around the globe – check it out on the frequency of freies radio freistadt.
keep on rockin!
Sendezeiten:
Do, 17.11. um 20:00
Fr, 18.11. um 22:00
So, 20.11. um 19:00 & Radiothek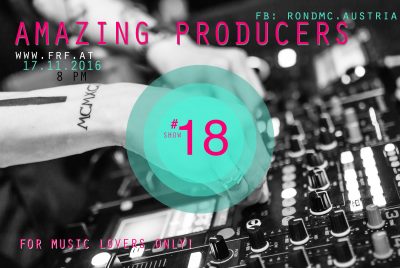 Ronny Sandmayr präsentiert Alternative Musik aus allen Genres und möchte seine spannendsten Entdeckungen der letzten Jahre mit einem musikinteressierten Publikum teilen. Bei seinen zahlreichen Auslandsaufenthalten (Schweden, Holland, Deutschland, … ) und vielen Reisen war eines für ihn immer ein Fixpunkt: egal, ob New York, Amsterdam oder Hamburg: Einige Stunden waren immer in Plattenläden Pflicht. Die Leidenschaft für Musik, das Interesse an neuen Sounds und das feine Gefühl, eine LP auf den Plattenteller zu legen, hat er nie abstellen können.