Freaksound Radio Motel: DJ Joe Joe
Diesmal von der Freaksound All Star Crew an den Decks: DJ Joe Joe
This is a "Radio Show" for FREAKSOUND people, with FREAKSOUND heads, minds and shoes…..!
Freaksound gibt es seit 1999 und wurde vom Oberösterreicher Kurt Weglehner ins Leben gerufen. Teil dieser Crew sind DJ's aus OÖ (zB KV Woast), Wien, Bad Ischl, Ibiza, Steiermark, Zürich, Tirol, London, Berlin, world wide also. Der gemeinsame Nenner ist die Freude am DJing, Tanzen und Musik.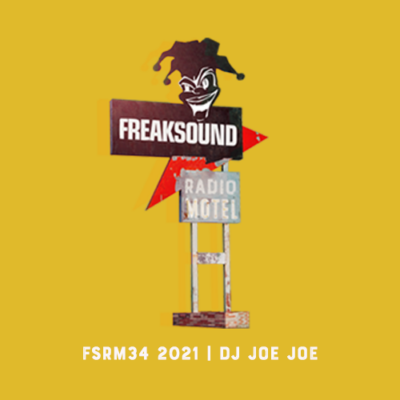 Sendezeiten:
Fr, 13.5. um 21:00
Sa, 14.5. um 24:00

https://www.facebook.com/freaksoundradiomotel
https://www.instagram.com/freaksound_radio_motel/
https://www.beatport.com/label/freaksound-radio-motel/94277
https://www.mixcloud.com/Freaksound-Radio-Motel/
www.freaksound.at